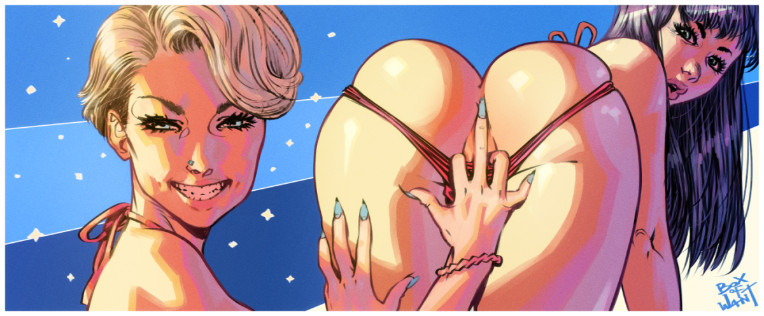 COMMISSIONS ARE CLOSED. (will reopen as soon as the queue is cleared!).
Color illustrations (shaded) are: 45€
- additional characters are: 30€ each.
- complex backgrounds are: 30€.
Comic pages are 90€ each (simpler colors; 5 max).
If you want a more specific style (B&W or panterly) just ask.
WON'T DO:
Underage characters (or obviously underage looking characters).
Real people (fictional characters who've been played by actors are ok).
Outright non-con (more playful is ok).
Other extreme fetishes i may do, butin private; as usual, ask, i won't judge.
Revisions are usually better done in the sketch phase, have a good idea of what you want.
If you don't have reference, it's ok, but the less you provide, the more creative freedom i'll take, for obvious reasons.
For any other question, again, just ask, i don't bite.